Partnership
I create cinema quality reviews for newage personal electric mobility/vehicle companies (PEV's). If you are inquiring to work with me, please review the following:
I will accept your product, in exchange for my unboxing and review of it.
I will not pay for the PEV up front, one needs to be arranged to be shipped to my location. I will provide my address once we've established the partnership.
If you would like to provide input or add specific information to the video, I will charge a small fee to include this.
I will also make custom intros/logo animation for a designer fee. This can be discussed via email by filling out the form below (if we are not already in contact).
I am currently accepting any and all ebikes/escooters/euc brands to work with and create reviews on my channel. This also includes products related to that.
Click here for My current YouTube Subscriber count
I have created many ebike review videos for these companies:
And many more videos about all of these wonderful brands. Would you like me to review one of yours?
About me
I am centrally located in the United States. I have been a graphic artist and video editor, professionally, for 20+ years. I have filmed, edited, and created 100+ short films through various means across the Internet. I am very active on social media and share my passion for electric vehicles throughout them all. I post daily on my Instagram Stories and Feed and a regular on Facebook groups, where I share knowledge and photos of all of my rides.
YouTube Metrics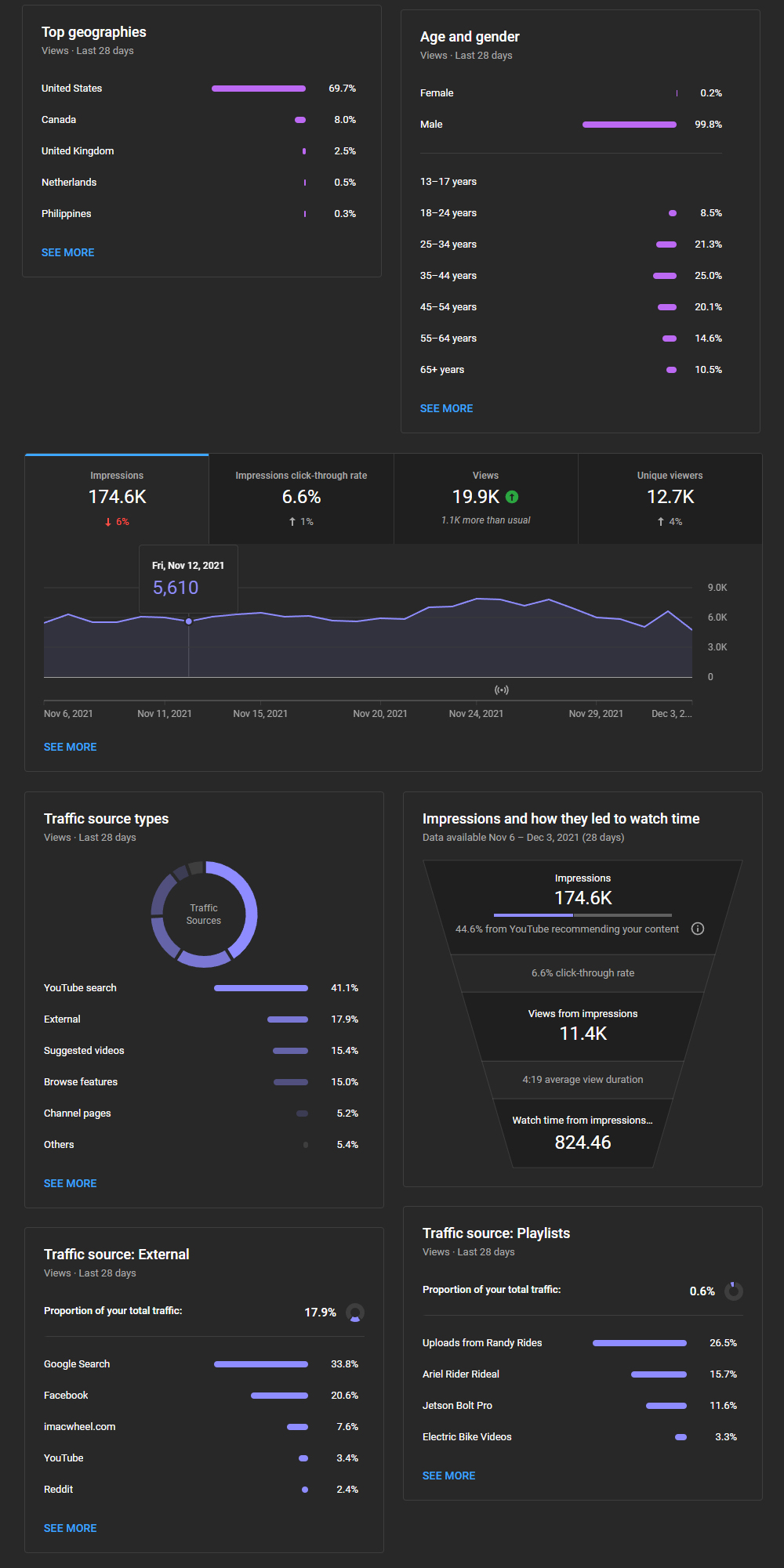 Thank you for your time, and let me know if you have any questions!